kybun trial shoe Sargans Sand
Men
CHF 30.–

kybun trial shoe*



Tax included.
Shipping
calculated at checkout.
---
A CHF 130 deposit is automatically added. Total amount in cart = CHF 160
---
Shoe width:

Wide
Has insole
Sargans Sand is kybun's answer to the hiking trend. This trekking model is water-repellent and the rubber coating with seams protects you specifically against dirt in the boot. Sargans Sand also has a removable PU sole and is therefore your ideal companion for walks and hikes in all weathers.

Item no.: AM107A
Available sizes: EU 39 – 49
Upper: Leather, mesh and rubber
Lining: Mesh
Insole: Mesh
Sole: PU, Strato Outdoor
The correct shoe care for your kybun shoe Returns / Size exchange
---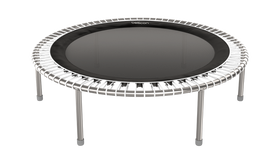 Springy like on a trampoline
The kybun shoe will impress you from the very first step. Just like on a trampoline, it provides you with a relaxing and training effect all in ONE! The elastic springy sole trains and relieves your body at the same time. Put on your kybun shoes and start walking, enjoy the unique feeling and benefit from an integrated training experience.
The elastic springy trampoline effect offers the best quality and healthiest exercise you can find! As with the vital elements in nutrition, the trampoline effect is the primary source of your exercise. Depending on the selected style, the sole has a more intense (higher rebound-effect) or lighter (lower rebound-effect) trampoline effect.
---
Foot sensor technology
The kybun shoe's flexible, cushioned trampoline sole allows your feet to feel every detail of the ground, which stimulates the health-promoting receptors in your feet.
Air-cushion sole
The novel kybun sole consists of specially developed multi-component polyurethane (PU), into which many tiny air bubbles have been sealed. This elastic springy air pad enables optimal cushioning.
Heel cushioning

Elastic & springy

Perfect pressure distribution
---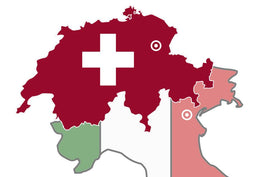 Swiss made - Sennwald
The kybun trial shoe Sargans Sand is produced in our own production facility in Sennwald. We manufacture the Swiss air-cushion shoe and its elastic springy sole largely by hand, using a process that includes up to 40 different steps by a dedicated workforce of skilled shoemakers and kybun's Swiss high-tech sole robot. Both production facilities (Switzerland an northern Italy) follow the exact same manufacturing processes. The Swiss factory is home to Research and Design and produces the majority of kybun shoes. It also comprises the kybun World where visitors can view the complete shoemaking process.
---
Strato Outdoor sole - Your mini-trampoline
The kybun trial shoe Sargans Sand has a Strato Outdoor sole and therefore a higher Rebound-Effect. By modifying the sole geometry of the Cumulus, the Strato Outdoor creates an even better walking feeling and rolling performance. In addition, the sole has a lug-soled profile for ideal support on rugged and loose ground. This sole is suitable for all types of surface due to increased traction and lateral stability. This type of sole offers maximum effect as well as the ultimate in training performance and absorption. The foot pressure is evenly distributed and the power supply is optimised. The elastic and springy material compensates poor postures and misalignments by stretching the posterior muscle chain with each step and the full-length sole profile with larger contact area to the ground ensures optimal grip on any surface.
---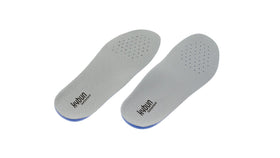 Interchangeable Footbed (insole)
kybun trial shoe Sargans Sand has a interchangeable insole for optimal comfort and rebound-effect.
---
---
---
* Try the kybun shoe for 14 days without Obligation | This is how it works:
Order a pair of kybun trial shoes, try them for 2 weeks and experience the unique walk-on-air feeling. kybun trial shoes are classified as B-grades with a small defect that is often not even visible, unlike normal A-grades. They may have been worn before, in this case they were professionally cleaned and disinfected. They serve to give the customer the opportunity to experience the walk-on-air feeling and the great advantages of a kybun shoe on his own body. We will charge your credit card with a handling fee (one-time) plus a deposit (will be refunded). You can see the respective amount directly with the product. At the end of the test phase, you have two options:
You send the kybun trial shoes back to us and the deposit will be credited to your credit card or PayPal account.
You send the kybun trial shoes back to us and decide to order a new kybun shoe. You benefit from a free shipping and the deposit as well as the handling fee will be credited to the new kybun shoe.
---
We Also Recommend